Profile milling wheels
Please contact us to answer any questions you may have about our natural stone polishing products.
The introduction of diamond in the treatment of surfacesin the natural stone industry has revolutionized the wayof working, allowing a greater production of the lines ofcalibration and polishing and significantly improving thefinish of the processed slabs.We develop alloys and machining processes to obtainperfectly balanced crowns, always looking to obtain thebest finish of grinding and performance. We develop alloys and machining processes to obtain perfectly balanced rings, always seeking to obtain the best grinding finish and performance.
CALIBRATING ROLLER
The calibrating roller is taylor made both in its dimensionsfor its adaptation to the machine and in the type of segment for the material to be worked:
Grinding and stoking allow its implementation to be immediate and its results from the first moment optimal.
This is the only way to work in the granite, terrazzo andstoneware industries, with high-production transfermachines.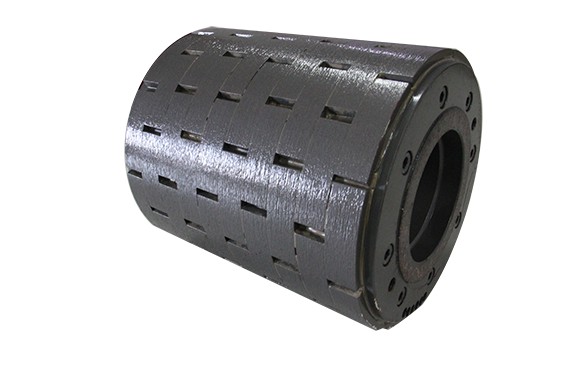 PROFILE GRINDING WHEEL
It is the alternative to the calibration roller. Its abrasionpower makes them unbeatable for roughing up to 4 mm.at the same time that a perfect calibration is obtained andan optimal roughing for the beginning of the polishing.
As in the roller, its manufacture is made according to theuser in both dimensions and technical characteristics ofthe segment for the material to be worked: Specially indicated for the recess and calibration of theterrazzo in transfer machines.